JUAN PABLO ROMERO FUENTES
Social Entrepreneur, Educator & Top 10 CNN Hero
Juan Pablo Romero Fuentes was born in Jocotenango, Guatemala and started Los Patojos at the age of 21. As a self-taught educator and social entrepreneur, he grew Los Patojos from a small community program in his parent's home to a community center, health clinic, and school educating over 300 children and providing jobs to 50 people daily.
In 2014, Juan Pablo was honored as a Top 10 CNN Hero for his unwavering commitment to create change in Guatemala and beyond. He's currently working to open a new campus that provides a pipeline of workforce development opportunities for his students. Juan Pablo says his job is to create safe environments and build pathways to dignity and lifelong change for all Guatemalans.
See Juan Pablo at SXSW: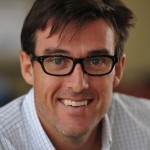 Technology Coach
ADE and currently serves as the ES Technology Coach at Shanghai American School-Puxi Campus.