JAYSON RICHARDSON
Professor of Research Methods & Educational Leadership
Jayson W. Richardson is a Director of the Center for the Advanced Study of Technology Leadership in Education (CASTLE) (www.schooltechleadership.org) and an Associate Professor at the University of Kentucky in the USA.

He is the program coordinator for the Masters, EdD, and PhD programs in educational leadership. He researches leadership, technology, and international development. Jayson teaches in the only program in the US (and possibly the world) dedicated to the leadership side of school technology integration.
Contact him at [email protected]
Twitter: @Jaysonr
Preconference: Implementing Action Research to Better Understand Change Initiatives
This day long workshop is focused on the needs of school leaders and teachers who are interested in measuring and monitoring change initiatives.  It will will guide participants through the action research cycle.
The action recycle includes clarifying a vision, articulating a theory of change, implementing action/collecting data, and reflecting on the process / informed action.  Participants will walk through diagnosing the problem, collecting reconnaissance data, planning for the intervention, acting on the intervention, evaluating the efforts, and monitoring the results.
Based on action research principles and best practices, participants will be lead through examples of what other schools, leaders, and teachers have done with action research. The purpose of analyzing the examples is to better understand the affordances of action research in practice.
Resources will be provided so that participants can take the ideas, tools, and techniques back to their own school to implement immediately. Bring a few ideas of problems or initiatives to which you want to measure, monitor, and improve! Thus, please come to this session with an intervention in mind. Ideally, this will be an intervention that your school is thinking about or currently doing. We will create a research plan that will help you (and other stakeholders of the school) better understand how to plan, monitor, and evaluate interventions.
Details:
Thursday 7 March 2019
Cost: $225USD + 4% registation fee
Understanding school leadership through frames (1hour session)
In this session, we will break down school leadership issues by the four frames detailed by Bolman and Deal. Those are political, human resources, symbolic, and structural. We will dissect real problems using these frames to better understand how change occurs and what roadblocks might be present. This session will be useful for leaders, middle leaders, and teachers who are interested in leadership and change.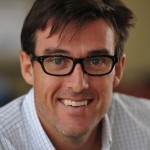 Technology Coach
ADE and currently serves as the ES Technology Coach at Shanghai American School-Puxi Campus.