This tour will visit five Hong Kong schools, – all offering exciting perspectives and possibilities on contemporary learning space design in both new and renovated buildings. There will be a strong focus on providing insights into innovative learning spaces including common spaces, classrooms, libraries, etc.
This is a great way to see 21st Century Learning in action and the structure of each visit allows for a tour of the key spaces, – often guided by student ambassadors,-  plus time for an open discussion with a member(s) of the school leadership team.
A contemporary learning space needs to be able to motivate learners and promote learning as an activity, support collaborative as well as formal practice, provide a personalised and inclusive environment, and be flexible in the face of changing needs. This tour will generate ideas and discussions about different approaches to delivering this vision.
Attendees to the 21st Century Learning conference frequently cite the school tours as one of the highlights of their conference experience. Numbers are capped so if you are interested in a school tour book quickly to ensure you get a space.
Cost: US$195
Date: Wednesday 11 March 2020
Time: 09:00 – 16:00
Available for registration to non-conference attendees
Previous schools have included:
Hong Kong International School
Hong Kong International School is a leading private co-educational college preparatory school for students from Reception One (pre-kindergarten) to Grade 12.
Since 1966, HKIS has provided an American-style education grounded in the Christian faith. We encourage student achievement in an inspiring environment, and our programs reflect the rich multi-cultural and international character of our student body. We are committed to delivering exceptional teaching, and continually evolve our programs and facilities to enhance our student experience. HKIS offers a warm and inclusive learning environment for over 2,600 students of 40 nationalities and diverse religious backgrounds.
Hong Kong Academy
A leader in inquiry-based, child-centered education, HKA is one of the few schools in Hong Kong that provides opportunities for students with special needs to be integrated into the mainstream classroom. Between 10% to 15% of HKA students receive some level of learner support ranging from mild to intensive. HKA's philosophy firmly supports the belief that all students benefit from an environment where students requiring support are a part of the inclusive classroom. HKA's staff includes dedicated Learner Support professionals; in addition, all teachers at HKA receive on-going professional development to support their instruction within an inclusive school.
Malvern College Hong Kong
Malvern College Hong Kong is located in close proximity to the Hong Kong Science Park, the Chinese University of Hong Kong and the Education University of Hong Kong.
Adjacent to the scenic Tolo Harbour, our seven-storey state-of-the-art campus is designed specifically with Malvern College's culture, ethos and philosophy in mind. Our 26,000 square-metre campus houses the primary and secondary school including academic, sporting and recreational spaces, incorporating the latest innovation and technology in teaching, learning and environmental sustainability.
The College's low-carbon footprint campus is designed according to environmental design principles that enhance natural ventilation, light penetration, and shading. The landscaping across floors has been consciously designed to match the adjoining green environment.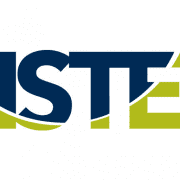 Rigorous professional certification aimed at ambitious educators ready to step up to the challenge of taking their professional practice around the use of education technology to the next level.