School tours are a great way to see 21st Century Learning in action in leading Hong Kong Schools.
The tour allows you to visit at least four schools, in addition to classroom visits, and allows for interviews with students and teachers at the school.
This tour will focus on makerspaces and design technology within international schools in Hong Kong.
Attendees to the 21st Century Learning conference frequently cite the school tours as one of the highlights of their conference experience. Numbers are capped so if you are interested in a school tour book quickly to ensure you get  a space.
Cost: $195
Date: Thursday 7 March 2019
Time: 07:30 – 16:30
Available for registration to non-conference attendees
Potential Itinerary
Renaissance College
Renaissance College was established in 2006 by the English Schools Foundation (ESF) to serve the needs of the local and expatriate communities in Hong Kong. The creative space we'll visit at RCHK is called the "Red Door"
The Red Door team is a blend of teachers, media and creative professionals, helpdesk specialists and systems experts in network, programming and databases. Having pedagogical, technical and creative minds housed under one roof is what makes Red Door unique and so capable of innovation and systemic approaches at the same time.
Canadian International School
CDNIS is a non-profit, private, independent school of 1,800 students and 300 staff united by the joy of learning, excellence in achievement, and development of character. Since 1991, CDNIS has built upon a solid foundation of academic excellence and rigour to create a warm, inclusive environment in which all of our students feel welcome and valued.
Canadian International School of Hong Kong has been at the cutting edge of education for the last 26 years, since its founding in 1991. Project Innovate takes the culture of innovation flourishing at CDNIS to the next level, providing an exciting vision for future-ready learning.
The Harbour School
At The Harbour School, around 10% of the students have more serious difficulties that are best served through our partner The Children's Institute with one-to-one programming. These children integrate into the mainstream classroom as is appropriate for each child with their one-to-one teacher.
Children at The Harbour School learn to understand and appreciate their own strengths and weaknesses, as well as those of other children. As with adults, in experiential problem-solving teams the performance of all students is increased by diversity of background and talent. Read more …
West Island School
The school's Individual Needs (IN) faculty supports students with a range of needs. Mainstream students who require additional assistance may be given support tailored to their individual needs in lessons or provided with discrete sessions in a range of disciplines. . In addition the school has a Learning Centre providing for 24 students with learning difficulties who receive ongoing support and may be taught separately from the mainstream for core subjects.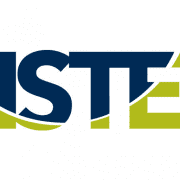 Rigorous professional certification aimed at ambitious educators ready to step up to the challenge of taking their professional practice around the use of education technology to the next level.