MARK COLLARD
Experiential Trainer
Mark Collard is an experiential trainer, speaker and best-selling author of three books in the adventure programming field. He runs a professional development business called 'playmeo' which features the largest online database of group-based activities in the world.

A sought-after trainer and speaker, Mark is super passionate about helping educators design and deliver programs that are not only fun, but make a positive difference in the lives and performance of the groups they work with. Prior to developing his own enterprise, Mark established and operated the business of Project Adventure in Australia for 10 years. Over the course of the past 27 years, he has worked with tens of thousands of people all over the world, including Australia, New Zealand, USA, Canada, Japan, Turkey, Taiwan, China and Hong Kong.

On a personal note, Mark has been struck by lightning twice and has camped on the lawns of Australia's Parliament House for three days (as part of a logging protest).

Mark lives in Melbourne, Australia, and counts his time travelling and working with groups all over the world as some of the most rewarding and funnest times of his life!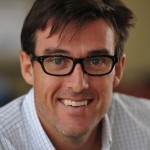 Technology Coach
ADE and currently serves as the ES Technology Coach at Shanghai American School-Puxi Campus.