How to increase learner engagement, create effective learner retention and have fun doing it!
This is a future oriented workshop focused on helping educators transform their students into more effective learners. You'll discover how to change passive learners into active doers who take charge of their own learning and create retention of this learning for themselves and others.
You will discover how applying the 8 guiding principles of Accelerated Learning to your lesson design and classroom delivery will transform your classroom from teacher-centric to learner-centric. The idea is to shift your role from a focus on disseminating information to providing an environment in which learners can create their own knowledge or discover it through innovative means.
After attending this dynamic and action-oriented workshop, you will fully understand the 8 AL Principles, the impact each principle has on learning effectiveness and take-away tons of activity ideas for applying the Principles to your classroom!
Workshop Objectives
After attending the 8 Principles Workshop, you will be able to:
Use facilitation techniques to initiate the learning process

Get learners actively involved in their own and others' learning

Transform traditional presentations to learner engaging content and techniques, and save time while you are at it

Create sessions that are compatible with our natural learning process

Encourage learner collaboration to reap the benefits of collective intelligence

Make learning fun again for you and for your learners

Use multi-sensory imagery to activate more brain potential

Appeal to different learning styles

Help participants unlock their full learning ability
History of Accelerated Learning
Accelerated Learning (AL) is a total system for speeding and enhancing both the design and learning processes. Based on the latest brain research, it has proven again and again to increase learning effectiveness while saving educators time and effort.
Accelerated Learning has its roots in the method, "Suggestopedia", pioneered by Bulgarian psychiatrist, Dr. Georgi Lozanov, in the 1970s. Dr. Lozanov discovered that creating a positive and supportive learning environment that put people into a state of "relaxed alertness" had a significant impact on learning outcomes. Dr. Lozanov's philosophy for helping people learn faster and more effectively was built on and brought to the corporate learning space by Dave Meier, founder of The Center For Accelerated Learning.
Companies including Apple, AT&T, and Intel have saved millions of dollars due to shorter training times, improved learning, and better transfer of learning from the training room to on-the-job as an outcome of applying the Accelerated Learning methodology and its 8 AL Guiding Principles.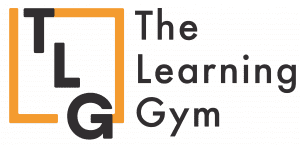 Applicable to
Secondary Teachers

Subject Matter Experts

Instructional Designers

Training Content Developers
Date: 7 March 2019 (Thursday)
9:00am – 16:00pm
Includes lunch
Cost: $225
You can register for this workshop without being regsitered for the main conference.