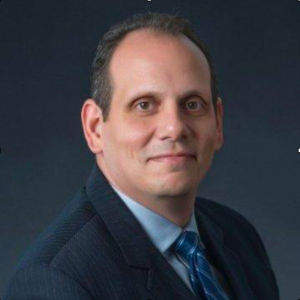 Jason McKenna
Global Educational Strategy Director, VEX Robotics
Jason McKenna is the Director of Global Educational Strategy for VEX Robotics, overseeing all curriculum development and classroom integration for the VEX IQ, VEX GO, VEX 123, VEXcode VR and VEX V5 platforms. McKenna is an accomplished educational strategist with 20 years of classroom experience implementing STEM programs and robotics competitions for students at all levels.
McKenna joined the Robomatter team in 2015, which was later acquired by VEX Robotics. In his current role, McKenna ensures the company's educational STEM solutions align with global educational standards and fulfill the needs of today's educators. To keep a pulse on society's needs, McKenna travels the world to meet with parents, educators and key government stakeholders to discuss the challenges of preparing students for a 21st century, knowledge-based economy.
Prior to joining Robomatter, McKenna worked with public school districts in Pennsylvania, at local school and district levels, to align the districts' objectives to educational standards and to establish professional development programs for educators.
McKenna has a proven track record for developing and implementing successful research-based STEM education solutions that use differentiated instruction and assessment to further students' learning. Many of his works have been published, and he collaborated with the Carnegie Mellon Robotics Academy on STEM education research funded by the National Science Foundation (NSF) and the US Defense Research Projects Agency, to improve how STEM is taught in US schools.
McKenna holds a Masters of Education in Curriculum and Instruction from California University of Pennsylvania. Prior to that, McKenna received his undergraduate degree in Elementary Education from Geneva College. He is also a Carnegie Mellon Robotics Academy Certified Master Instructor.