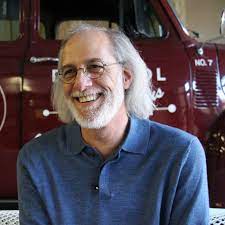 Kendall Zoller
Sierra Training, International Trainer & Consultant
Kendall Zoller is an author and co-author of several publications including, Voices From the Ecotone (Word and Deed, 2019), Calming Chaos, Leading through the Ecotone (STA, 2018) and The Choreography of Presenting: The 7 Essential Abilities of Effective Presenters (Corwin Press, 2010) and President of Sierra Training Associates, Inc. He holds an Ed.D. in educational leadership from California State University, Fresno, and University of California, Davis. 
His professional learning seminars and keynotes on facilitation skills, presentation skills and leadership has taken him to over 100 schools Europe, China, Thailand, The Philippines, Malaysia, Indonesia, India, United Arab Emirates, across Canada and the United States. His international research focuses on identifying nonverbal patterns in the learning environment and their influences on thinking, memory, and learning. In 2007 he introduced Nonverbal Communicative Intelligence as a theory to explain the cognitive, neurological, physiological, behavioral, and social foundations of nonverbal communication. He has over 20 years of experience presenting to and coaching a diverse range of audiences, including sales teams, senior managers, university faculty and staff, law enforcement leaders, administrators, and teachers. He is also a contributing author to Robert Garmston's
The Presenter's Field Guide and is a Cohort I Fellow and mentor to the National Academy for Science and Mathematics Education Leadership.
Kendall was a learning strategist for 14 years with California POST. His work included the Executive Development Course, Sherman Block Supervisory Leadership Institute as a facilitator trainer and coach, and Command College teaching over 20,000 officers in the State of California.